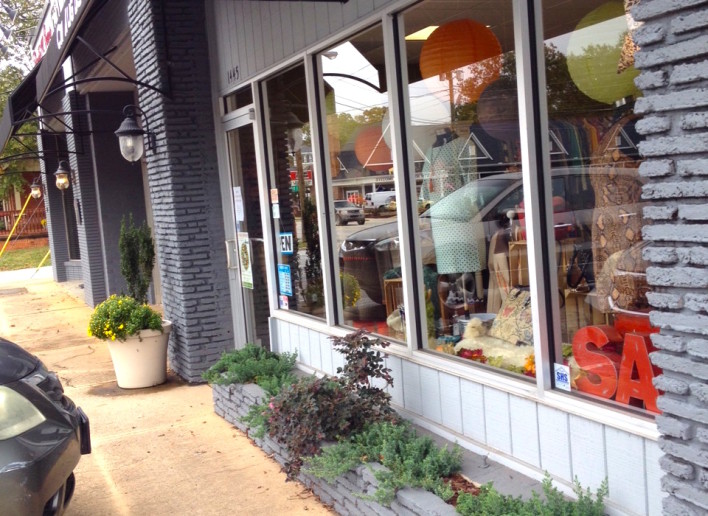 May 2023
IN THE STORE NOW
We appreciate your friendship and continued support through the years. 2023 is our 14th year! We absolutely cannot do this without you, our friends, customers, consignors, and every new acquaintance we welcome through our door every day. Thank you.
CONSIGNMENT DROP-OFF APPOINTMENTS: Please, no unscheduled drop offs, call to see if/what we are taking at this time, 864-232-4022. Thank you!
SPRING CONSIGNMENT ITEMS: SPRING is in full swing and we're filling up fast. There's always room for designer purses and accessories, Lululemon and other athleisure wear! — Signup for Emails, or our Text Rewards!
WE MOVED!
The owners of our original building sold the property and we had to move. This was a sudden development and we had a very short time to find a new location. Fortunately, we moved only TWO DOORS DOWN to 1517 Augusta Street.
Basically, nothing changed except the address. We ARE OPEN in the new location!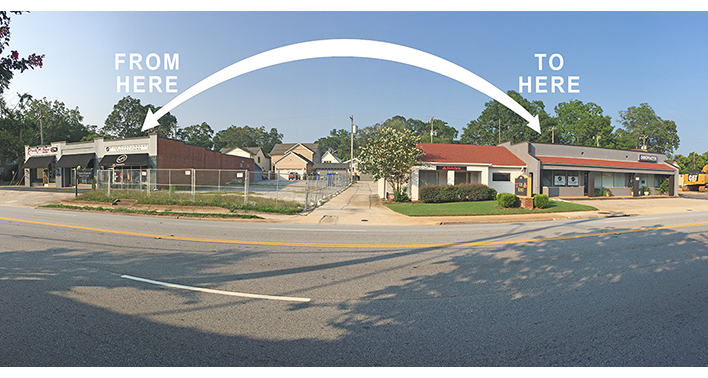 SOCIAL — FACEBOOK & INSTAGRAM
Watch for more information on our Facebook and Instagram feeds, we share all the details about our new location and parking.
PARKING — There is parking in front AND in the rear, just drive around the right side of the building and walk around to the front door.
Thank you so much, everybody.
Angie
Come see us at 1517 Augusta Street.
HOURS: TUESDAYS-FRIDAYS 10-6pm, and SATURDAYS 10-4pm (CLOSED Sundays and Mondays).


KEEP 'EM COMING! — L's On Augusta Consignment is a drop off location for The Homeless Period Project nonprofit, based here in Greenville. The Homeless Period Project provides menstrual hygiene products to those in need while educating and advocating to end the stigma of menstruation. The Homeless Period Project provides education to schools, shelters, churches and community leaders. Menstrual hygiene products are one of the least donated items to homeless and women's shelters. Many less advantaged households don't realize they are placing their girls at a disadvantage by encouraging them to miss school or work because menstrual hygiene is not considered a necessity.
You can support this mission by bringing your choice of one or more of the following Homeless Period Project "wish list" items.
Menstrual pads (thin regular size)
Tampons (regular)
Pantyliners
Feminine hygiene wipes
IMPORTANT — Please make sure all items are individually wrapped. Please make sure the pads are menstrual pads and not designed for incontinence. Please include hygiene wipes and not alcohol wipes.
Thank you, we hope to see you soon.
— — —
Each season we're thrilled to offer new boutique closeouts at a fraction of retail.
We've got handpicked, carefully selected brand new and gently worn clothing plus accessories you will love. Favorite brands, designer labels, including style picks normally found in specialty stores and small boutiques, at prices you don't want to miss, all here at our one location — we're indie and we're local!
Find fantastic deals on clothing and accessories plus monthly markdowns to be found every day!
Do come see us!
+ + +
L's On Augusta is a women's consignment shop located at 1517 AUGUSTA STREET, GREENVILLE SC 29605
EMAIL US
shop@lsconsign.com
CALL US! 864-232-4022
HOURS: Tue-Fri 10am-6pm, Saturdays 10am-4pm. CLOSED Sundays and Mondays


Click here to join our email list about sales & seasonal updates
We use MailChimp for safe, secure email and we don't share your info.
Never miss a sale or special offer, sign up for our text alerts by texting the word AUGUSTA to (844) 873-2111.AUGUSTA to 844-873-2111

Follow us at Instagram.com/lsonaugusta