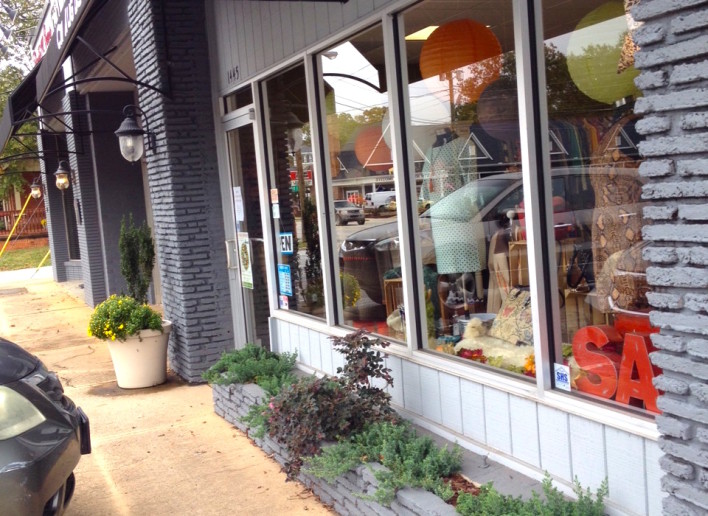 FEBRUARY 2020.
IN THE STORE NOW
We appreciate your friendship and continued support through the years. 2020 is our 11th year! We absolutely cannot do this without you, our friends, customers, consignors, and every new acquaintance we welcome through our door every day. Let's look forward to a splendid year. Thank you.
Happy Valentine's Day! — Plus, WINTER CLEARANCE IS DEFINITELY ON! Enjoy new deeper markdowns on all winter tickets and on the best selection of new, preowned and artisan-style clothing and accessories.
Pick up a few of our new greeting cards — fun, different, and cool!
Bring your friends. Bring your daughter. Bring your mom.
Consignment Appointments: CALL FIRST. Scheduling appointments for SPRING started January 13, 2020, and SUMMER appointments start in late February. Thank you! 864-232-4022.
Each season we're thrilled to offer new boutique closeouts at a fraction of retail.
We've got handpicked, carefully selected brand new and gently worn clothing plus accessories you will love. Favorite brands, designer labels, including style picks normally found in specialty stores and small boutiques, at prices you don't want to miss, all here at our one location — we're indie and we're local!
Find fantastic deals on clothing and accessories plus monthly markdowns to be found every day!
Do come see us!
+ + +
L's On Augusta is a women's consignment shop located at 1445 AUGUSTA STREET, GREENVILLE SC 29605
EMAIL US
shop@lsconsign.com
CALL US! 864-232-4022
HOURS: Mon-Fri 11am-6pm, Saturdays 10am-4pm. Sundays CLOSED


Click here to join our email list about sales & seasonal updates
We use MailChimp for safe, secure email and we don't share your info.


Follow us at Instagram.com/lsonaugusta